ANGRA ::: 05/05/18 ::: SESC BELENZINHO
Postado em 01 de junho de 2018 @ 19:58 | 282 views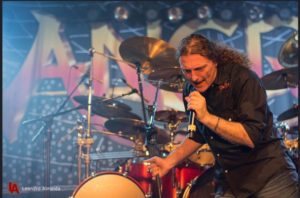 Texto: Flavio Santiago
Fotos: Leandro Almeida
Agradecimentos: Sesc Belenzinho  (Jacqueline)
Em sua turnê de divulgação de  seu mais novo trabalho "OMNI" a banda Angra realizou 2 shows completamente "sold out" no Sesc Belenzinho em São Paulo, no setlist da banda muita coisa nova no repertório mas também houve espaço para os velhos sucessos do grupo, a banda parece ter reencontrado o caminho do sucesso com Omni, o publico cantou a todas as musicas do novo trabalho e aprovou a execução das mesmas ao vivo.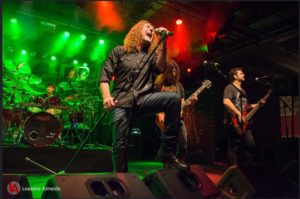 Fabio Lione cativou de vez aos fãs que ainda tinham alguma duvida do potencial do italiano, com grande alcance vocal e carisma Fabio foi um dos responsaveis pela ascensão do quinteto .
Com um show que beira a perfeição em termos de execução os músicos esbanjam tecnica e carisma e tambem uma performance em grande estilo
O Angra continua sua turnê e no próximo dia 21 de Julho irão gravar seu DVD ao vivo no Tom Brasil em São Paulo.
SETLIST:
Nothing to Say
Travelers of Time
Waiting Silence
Newborn Me
Time
Light of Transcendence
Insania
Drum Solo
(Bruno Valverde)
Upper Levels
Z.I.T.O.
War Horns
Magic Mirror
Encore:
Lullaby for Lucifer (Rafael Bittencourt solo on… more )
Gentle Change (Rafael Bittencourt solo on… more )
Rebirth
Carry On / Nova Era
ØMNI – Infinite Nothing
CONFIRA GALERIA DE FOTOS
Notícias
·
Shows
---
Deixe seu comentário / Leave your comment
---