BEHEMOTH ::: 08/12/19 :::TROPICAL BUTANTÃ
Postado em 01 de janeiro de 2020 @ 21:49 | 473 views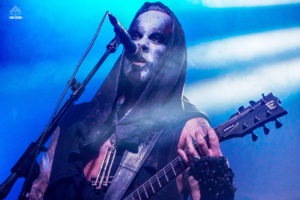 Fotos: Flavio Santiago
Agradecimentos: Liberation / Costábile Salzano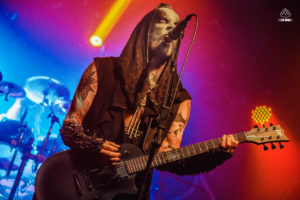 Cinco anos após bombástica turnê pela América do Sul, o cultuado grupo polonês Behemoth, um dos grandes responsáveis em colocar o heavy metal em alta e grande evidência na última década, desembarcou,no Brasil, para realizar uma das performances mais aguardadas de 2019.
A única apresentação de Nergal (vocal/guitarra), Seth (guitarra), Orion (baixo) e Inferno (bateria) no país, aconteceu no dia (08/12), na Tropical Butantã, em São Paulo,
Com uma lista de hits como "Ov Fire and the Void", "Demigod", "Christians to the Lions", "The Seed ov I", "Alas, Lord Is Upon Me", "At the Left Hand ov God", "Slaves Shall Serve", "Lucifer", entre outros, o Behemoth se estabeleceu como um fenômeno global e segue conquistando fãs devido a sua performance intensa e poderosa.
Recentemente, os poloneses realizaram extensa turnê mundial ao lado do Slipknot, tocando nas principais e mais importantes casas da Europa e EUA. Além disso, vem protagonizou performances devastadoras em grandes festivais como Wacken Open Air, Knotfest Meets Hellfest, Download, Rock im Park, Rock am Ring, Brutal Assault, With Full Force, Graspop Metal Meeting, Greenfield Festival, entre outros.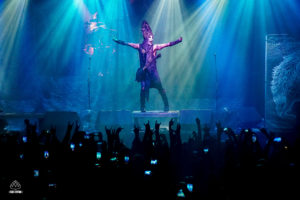 O novo show celebra 28 anos de sucesso e marca o lançamento do novo álbum "Loved You At Your Darkest". O 11º disco de estúdio chega com a responsabilidade de superar os antecessores "The Satanist" (2014) e "Evangelion" (2009), que foram extremamente aclamados e figuraram nos principais charts do mundo.
"I Loved You At Your Darkest" marca um importante momento na banda ao expandir as fronteiras do black metal, em registro mais dinâmico, extremo e radical, canalizando uma salva esmagadora de riffs infernais, canhões de tambor trovejantes e coros litúrgicos altíssimos.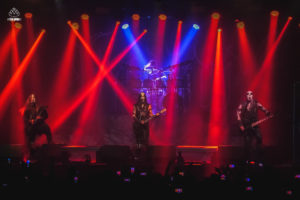 A última tour do Behemoth no Brasil, aconteceu em novembro de 2014, e foi considerada praticamente de forma unanime, uma das melhores apresentações daquele ano.
SETLIST: BEHEMOTH
Wolves ov Siberia
Daimonos
Ora Pro Nobis Lucifer
Bartzabel
Ov Fire and the Void
Conquer All
God = Dog
Sabbath Mater
Decade of Therion
Blow Your Trumpets Gabriel
Slaves Shall Serve
Chant for Eschaton 2000
Encore:
Lucifer
We Are the Next 1000 Years
Coagvla
SETLIST: GENOCIDIO
Overture Of The Rebel Angels / Synthetic Screams
Numbness Sunshine
Condemnation
Encephalic Disturbance
Heredity
The Sphere Of Nahemah
Uproar
The Grave
GALERIA DE FOTOS: BEHEMOTH
GALERIA DE FOTOS: GENOCIDIO
Notícias
·
Shows
---
Deixe seu comentário / Leave your comment
---