Notícias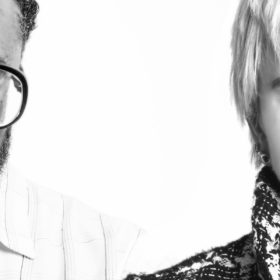 A banda londrina SSHH está de volta com o videoclipe da eletrizante "Extra, Extra", que conta com a participação do carioca BNegão. O clipe foi filmado no Rio de Janeiro, no estúdio do ...
---
Anelis Assumpção e Curumin, cantor, compositor, produtor e multi-instrumentista fazem um inédito show na live que acontece nesta sexta-feira (24/4) no formato voz e violão e perfumarias. Com um repertório especial, canções autorais einterpretações para aquecer os corações ...
---
A plataforma ShowlivrePlay, de streaming de shows de música ao vivo no formato pay-per-view, estreou no dia 13 de abril. Num momento em que a quarentena impacta profundamente o show business, o Showlivre.com - pioneiro ...
---
Between The Buried And Me estréia em São Paulo, no adeus ao mundo como o conhecíamos... Agradecimentos: Erick Tedesco / Powerline ; Rogerio Torres (John Wayne) Texto: Vagner Mastropaulo Fotos: Flávio Santiago March Madness! ...
---
The Hellacopters passa o carro por cima do Corona no regresso à cidade Agradecimentos: Solid Music (Carol, Gus e Lucas ) ; Thiago Nascimento (Urutu) e Jeff Molina (Corazones Muertos) Em setembro/03, ...
---