Notícias
A banda pernambucana Prelúdio X lança neste dia 15/10 o lyric vídeo para o seu novo single, que tem por nome 'I Hear The Voice'. Gravado no home studio do vocalista ...
---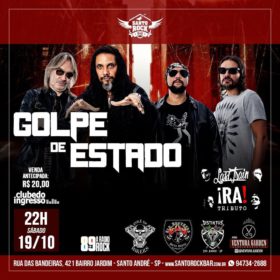 Neste sábado (19/10) o Golpe de Estado volta a se apresentar em Santo André, no Santo Rock Bar (R. das Bandeiras, 421, centro). A abertura fica por conta da banda ...
---
No dia 26 de outubro (sábado) acontece no Estádio do Canindé, em São Paulo, a primeira edição do On Music Festival. Os ingressos estão à venda em Ingresse, Lets.Events e Blacktag. Reunindo o melhor da música nacional e internacional, ...
---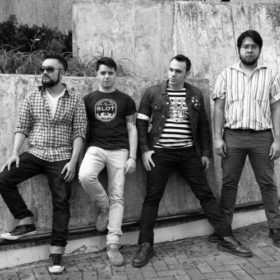 Nesta sexta-feira (11), a banda Rota 54, formada em 2008, lançou o quarto álbum, intitulado "Náusea". O lançamento é a primeira aposta do selo Kaos, comandado pelo veterano do punk rock ...
---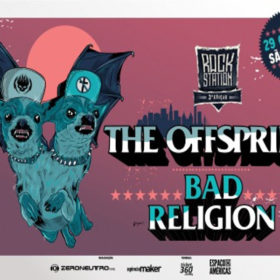 O dia 29 de outubro está salvo e grifado na agenda dos fãs de punk rock e hardcore. The Offspring e Bad Religion se reúnem na terceira edição do Rock Station, ...
---