Entrevistas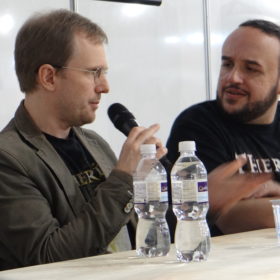 Christofer Johnsson revela detalhes de gravação em panorama geral da carreira Por: Vagner Mastropaulo Marcada para as 16:00, a Horror Talk com o vocalista do Therion foi um painel iniciado com vinte ...
---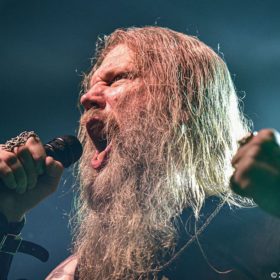 Fotos: Leandro Anhelli Agradecimentos: Costábile Salzano Jr / Liberation O Amon Amarth, um dos nomes mais respeitados e cultuados do metal mundial na atualidade, desembarcou  para sua terceira passagem  pelo Brasil, três anos ...
---
Brave – The Oracle (Audição) – Full House – 27/02/20 Promovendo The Oracle, seu terceiro full length, Brave, faz festa e convoca a imprensa Por: Vagner Mastropaulo Digerindo o primeiro caso do coronavírus ...
---
A polinização cruzada musical de sons e ritmos do Black Flower se mantém em seu novo álbum, 'Future Flora'. Escalas e acordes ocidentais, orientais e etíopes são fundidos para criar uma ...
---
Texto: Vagner Mastropaulo Fotos: Flavio Santiago Agradecimentos: Erick Tedesco e Powerline Black Flag tarda, mas não falha: aos 44 anos de vida, 23 petardos em quase 85 minutos. Embora no ato da escrita deste texto, ...
---