THRICE ::: 25/08/18 ::: FABRIQUE CLUB
Postado em 28 de setembro de 2018 @ 14:29 | 137 views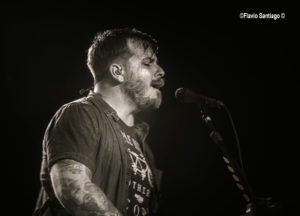 Após 20 anos de estrada e uma discografia impecável, o grupo de post hardcore formado em 1998 em Irvine, California, desembarcou no Brasil para a alegria dos fãs que esgotaram os ingressos e garantiram uma noite inesquecível.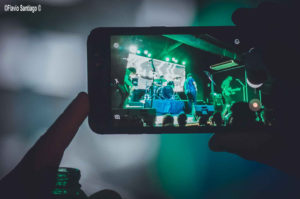 O Thrice abriu o show com a intensa "Hurricane", faixa que também inicia o último disco do grupo, o excelente To Be Everywhere Is To Be Nowhere. A música foi cantada em uníssono nos refrães pela plateia e também foi seguida na dobradinha com a mais agressiva "Silhouette", acompanhada por "Of Dust and Nations" e "All The World Is Mad", do álbum Beggars.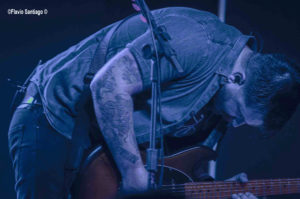 Um fato curioso sobre o setlist do Thrice é que, apesar de ser a primeira apresentação no Brasil, o foco não são apenas os singles.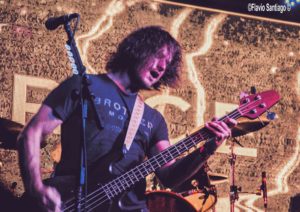 Tivemos  The Earth Will Shake, músicas da era mais hardcore da banda, sempre fizeram parte das listas de favoritas dos fãs, e são músicas muito cativantes mesmo. É bem legal saber que a banda tem a noção do gosto do público.
Eles tem o esquema de "monte seu setlist" no site oficial da banda, algo que deve facilitar a afinidade com o que o público demanda.
Sem dúvidas um show para ficar na história e aguardamos o retorno da banda o mais rápido possível
Setlist:
1 – Hurricane
2 – Silhouette
3 – Of Dust and Nations
4 – All the World Is Mad
5 – Black Honey
6 – In Exile
7 – Daedalus
8 – Hold Fast Hope
9 – Stare at the Sun
10 – Blood on the Sand
11 – The Grey
12 – The Weight
13 – Firebreather
14 – Death From Above
15 – Yellow Belly
16 – The Long Defeat
Bis:
17 – The Artist in the Ambulance
18 – Deadbolt
19 – The Earth Will Shake
CONFIRA GALERIA DE FOTOS
Notícias
·
Shows
---
Deixe seu comentário / Leave your comment
---